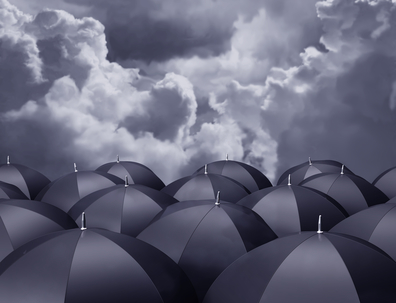 Being an Orange County roofer, Luke Roofing deals with countless issues facing homeowners. One of the issues almost certain to crop up this year is the predicted El Nino conditions. According to forecasters, the formidable El Nino will bring heavy storms and above-average rainfall. Many a roof will not be ready. And neither will some Orange County homeowners. That means plenty of repair work for those providing roofing services in Laguna Niguel or anywhere else in Orange County.
We Orange County roofers definitely have seen our share of water damage resulting from roof leakage. Rainwater penetrating a home can lead to warped dry wall, bulging ceilings, mold, soaked artwork, soggy rugs, and more. Not a good thing.
One Good Way to Get Ready
One of the best protections against storm damage is a clean rain gutter. To ensure proper water flow, inspect your gutter for leaves and other debris. If up to the task, you can grab a handy ladder and do this yourself. If you'd rather leave it in someone else's hands, summons a professional roofing contractor to conduct the needed inspection.
Either way, gutters must cleansed of leaves and other debris, as these can cause tremendous water buildup. Once water accumulates, it may be too late -- moisture easily can leak into walls and damage all property in its path. Don't wait for this crucial moment.
If you have questions about preparing your roof for rain, be sure to reach out to Luke Roofing. A long-established commercial roofing contractor, we provide prompt, reliable expertise for every need and situation. Whether you need roofing services in Laguna Niguel, Sunset Beach or anywhere else in OC, Luke Roofing is your trusted Orange County roofer.